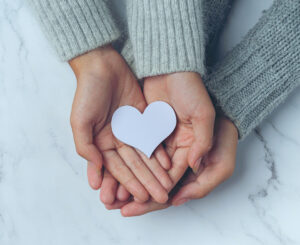 Thank-you for considering a donation to our ministry work of reaching both Jew and gentile with the Biblical message of Yeshua (Jesus) as the Messiah of Israel and the Savior of the world.
It is our conviction as a faith community that we have been planted in the Twin Ports by the God of the Bible to share our beliefs and values, to heal broken lives and make the world a better place for all.
Our small revenue stream of financial support comes from individual donors either through offerings during weekly Sabbath Service, or by on-line contributions by folks who share our vision.
Funds collected go towards maintenance of a small gathering space which we lease at a very economical rate as well as related basic utilities. We don't have high priced staff to support, or building programs to repay.
On a monthly basis we support 8 varied ministries. Six of those ministries operate in the Land of Israel helping with everything from food and clothing to combating abortion and aiding the homeless and destitute. The other two ministries we support are the local Salvation Army and Voice of the Martyrs giving relief to persecuted believers on a global scale. Additionally we help the widows and the poor in our own congregation.
Beth Yeshua Twin Ports is recognized as a 501(c) (3) organization and all gifts and contributions are deductible according to Internal Revenue Codes. We encourage you
to follow the leading of the Spirit in your charitable gifts and may God Bless you.
To Donate Securely Online:
https://onrealm.org/BETHYESHUATWINP/give/now
To Donate Securely via Text:
Text "BYTP" to 73256 to give using your mobile device. This number will never send unsolicited texts to you. To cancel further messages, text STOP. If you need assistance with text giving, text HELP. Standard text message and data rates may apply.
---
Beth Yeshua's online giving is processed securely through Realm. For more information view the following links:
Privacy Policy – https://legal.acst.com/privacy-policy Terms of Service – https://legal.acst.com/terms-service-use